'Iona' Cottage - Sleeps 6 - from £300 per week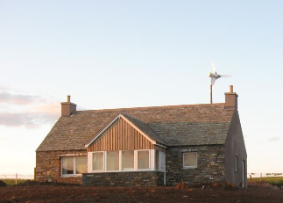 If you are looking for either a quiet, or an eventful, self catering holiday, Iona Cottage in Orkney on the Shapinsay Island will fulfill your needs
The green and fertile island of Shapinsay lies a pleasant 25 minute crossing by ferry from Kirkwall. The MV Shapinsay operates a regular service throughout the year.
For more detailed information on Shapinsay, visit www.visitorkney.com/shapinsay/
Open all year round
About Iona Cottage
The detached cottage named Iona is situated at Elwick Bay on the south of the island only a few minutes away from the pier, the village and Balfour Castle.Iona cottage gets its name from the SS Iona who plied to and from the island for 70 years until her service came to an end when she sank at Shapinsay pier during a storm in November 1964. Her hull was beached on the shore of Elwick Bay, where she still lies today.
---
View Larger Map
Iona cottage sits at the point at Hellier Holm.
---
Other Accommodation
We provide other self catering accommodation currently in Aberdeen, Scotland. For more information, please visit our other site : www.hiltonselfcatering.co.uk